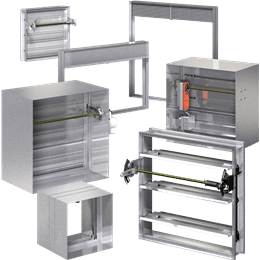 Life Safety Dampers
Life safety dampers protect openings in walls, ceilings, floors and/or partitions to prevent the spread of fire and/or smoke. These products are tested and classified in accordance with UL.
OVERVIEW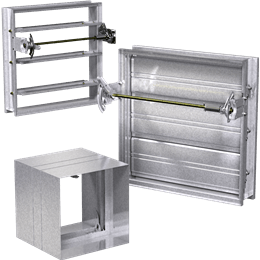 DFD
Dynamic rated fire dampers are used in HVAC systems that remain operational in the event of a fire emergency.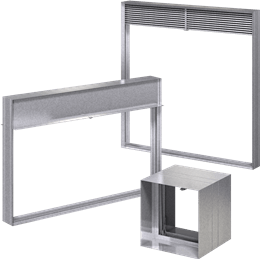 FD
Model FD series are approved for use in walls, floors, and partitions with fire resistance ratings less than 3 hours. FD dampers carry a 1½ hour UL fire damper label. UL 555 classifies static rated fire dampers for use in HVAC systems that are automatically shut down in the event of a fire emergency.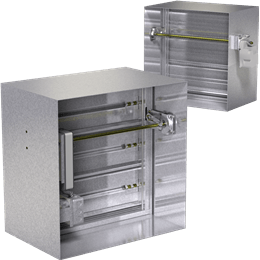 FSD
The FSD series installs in walls, floors, or partitions and is rated for airflow and leakage in either direction.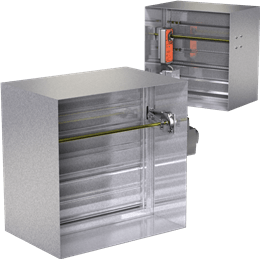 SMD
The SMD series is UL 555S classified and can be applied in a passive smoke control system or as part of an engineered smoke control system. Upon temperature elevation, the damper will close automatically to prevent the spread of smoke.